Live Casino Payments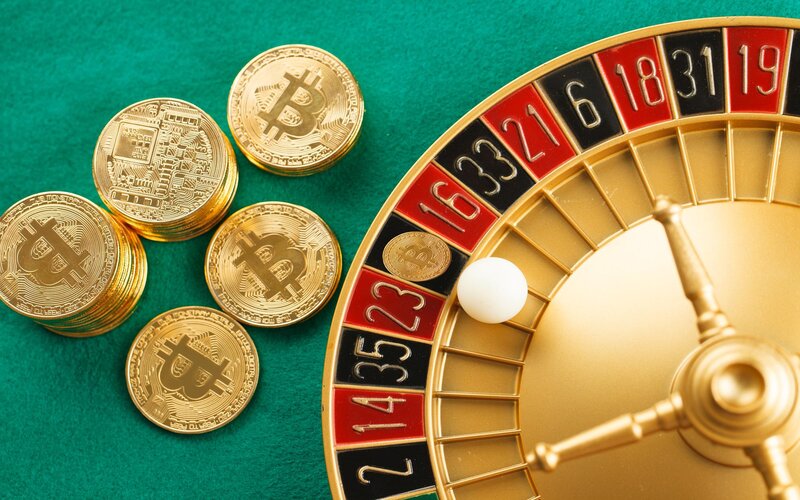 Once you've visited a live casino website, you probably noticed there are a lot of different payment methods. And if you haven't noticed yet, you will notice after making a deposit for the first time. These options vary in different casinos and countries. Most online casinos offer multiple payment methods you can choose from. And most of the live casinos offer standard methods like credit cards, direct debit or bank wire.
But more and more casinos nowadays offer extra payment options. Options that are famous in the country players live in. Or options that are completely new accepted way of paying. A good example of a relatively new payment method is Bitcoin (or other cryptocurrencies).
On this page we will share information about the most common payment methods and the main differences. Keep in mind that all of the live casinos mentioned on our website are safe, secure and fair. This also means that the payment methods you use in these casinos are 100% secure.
In general, there are 4 ways to make a money transaction:
E-wallets
Credit/Debit cards
Third party bank transfer
Cryptocurrencies
Each of these money transactions are legit and secure ways to deposit and withdraw at live casino. But there are also differences between payment methods and the service level of live casinos.
The main differences
Beneath, you find the most important aspects of differences between payments methods. To prevent disappointments or even disagreements with the live casino, we advise to be fully aware of the details of a payment method before you using it.
Transaction speed
The first important difference is the transaction speed. As an enthusiastic online gambler, you want the money transactions to transfer as fast as possible. Timescales for payment do vary between financial providers and from live casino to live casino. There are two major factors that influence the speed: the period the live casino takes to process the money and processing time of the bank or financial provider.
E-wallets, for example, only take up to 24 hours to process a transaction, while a land-based bank or credit card company takes between 2 and 5 days. This doesn't concern the deposit time by the way. This is normally processing immediately, because the live casino wants you to start playing. Unfortunately, holidays could negatively affect the transaction period as well if you choose a bank transfer.
Payment fees
Possible payment fees are also something to keep in mind. Some of the payment methods incur charges for money transactions. Do will think this is fair? Hell no, but it is a fact. Just make to be fully aware of these charges. For example, if you use Credit/Debit card to make a transaction, you will pay interest to the card provider.
Some of the live casinos charge up to 2% for withdrawals as well. Most of the times this is after a few withdrawals. It is something we will discuss in our live casino reviews. And sometimes if you decide to use Trustly, Mastercard, Visa or if you are a VIP customer, they will waver these fees. We don't think it's reasonable for a casino to charge fees though.
Availability of payment methods
As mentioned, the availability of payment methods can vary from live casino to live casino and from country to country. So, if you have a favorite such as the widely used iDeal or rapidly rising Bitcoin, make sure to select a live casino who offers this. For example, live casinos who accept PayPal are hard to find. Especially outside the UK.
We come across a lot of different offers, especially looking at e-payment and pre-pay formats. So, we advise to check the payment methods before creating an account at a live casino. And to use our reviews to check-out the rules for the deposits and withdrawals. If you have any doubt about using a payment, feel free to contact us. We are happy to help you with the most suitable payment method for you.
E-wallets
E-wallets are known to be one the fastest payment methods. That is why it is so popular and often used in the online gambling industry. Neteller and Skrill are probably the most used e-wallet providers among gamblers. Besides extremely fast transactions are your personal details never disclosed. Paypal is also a strong contender, but this e-wallet still isn't available at most of the live casinos.
What is the name? E-wallets aren't land-based. That is why the exchange of international currencies isn't an issue. Ideal if you play at a live casino which doesn't operate from your country. The only downside of using e-wallets is that bonuses are often excluded if players make a deposit with an e-wallet like Neteller or Skrill. So, this is something to keep in mind before making a deposit.
Credit/Debit Cards
Although credit or debit cards are widely used payment methods, there are some downsides we would like to point out. The live casino could deny players to deposit and withdraw on the same card. This results in you having to choose another payment method like a bank transfer. It can be much easier to keep track of your expenses and income if you choose the same method for both. Other than that, the withdrawal process of a credit card provider can be slow in comparison with the super-fast e-wallets. And the individual card providers could be restricted to your own country and charge fees for payments made abroad. On the positive side, you could benefit from loyalty points that are supplied by the credit card provider. And the well-known credit card companies are as safe as they could be.
Third party bank transfer
The slowest way to a money transfer. Old-school and in our opinion not the best way to make a withdrawal. The main advantage is dealing from one account, without involving any subsidiaries or other providers. That is why a lot of gamblers still use bank transfers. And if you don't mind waiting a week for the withdrawal to be transferred to your bank account, it could be a serious option. Although we do want to point out that additional processing fees could be added. This varies from bank to bank.
Cryptocurrencies
Without a doubt, the Bitcoin is the most famous cryptocurrency out there. There isn't a day that goes by without Bitcoins in the news. Some people say it is the future, while others believe it is just temporarily. Who knows? We certainly don't. But what we do know is that cryptocurrencies are massively increasing in popularity in the online gambling industry. This is not a surprise as it is a completely anonymous way of making a transaction. It is the main reason why cryptocurrencies like Bitcoin, Litecoin and Ethereum are becoming popular among live casino players.
When it comes to joint accounts, you may want to keep your live casino dealings private. Using cryptocurrency is the way to do this. And it is also the most secure and direct way of making a transaction. Withdrawals are being transferred to your account almost immediately. Normally without transfer fees. The downside (or is it the upside?) is that cryptocurrencies are subjected to fluctuations in value. So, if you are not a frequent gambler, the value of the coin might have dropped in the mean while. This could result in you losing money without playing.
On the other hand, it could work the other way around. You might get lucky and increase your balance. This is certainly possible as the value recently increased like crazy. Again. Anyway, if you want to play it safe, we recommend using any of the other payment methods. If you love to gamble a bit more, cryptocurrencies come with serious advantages. So, we would highly recommend using it.
Payment methods reviews
Let's take a look at the specifications and differences between the most common payment methods at live casinos now. Beneath you find the methods we will discuss furthermore. By clicking on the payment methods, you will jump to the review.
Skrill
Trustly
MasterCard
VISA
Interac
Astropay
Paysafecard
Bank Transfer / Wire Transfer
Neteller
Bitcoin