Information
Here, at Live Casinos, we want the best for our players. The Live Casino market is changing quickly and we want to keep you updated about all the latest and hottest news. Before you start playing at an online casino and risk your real money, you should know everything about it. That's why you can read for hours on our website. We tell you where to find the Best Live Casinos and which are the Best Live Casino Games, but there's much more. When you see an online casino you must think about much more than the games and the bonuses. On this page we're going to tell you more about everything you also should look for in an online casino.
Licensed Online Casinos
If you scroll on the internet you see thousands and thousands of online casinos. Not all those online casinos are fair and reliable. It could be hard to find an online casino that suits you the best and which is reliable. You risk your own money and you don't want to lose it of course. That's why we did all the work for you! We've made a selection of the Best Live Casinos. All those casinos are licensed and fair. We've tested these online casinos with our own money. So if you're looking for the Best Live Casinos, don't look any further. Choose one of the casinos below and we know that you're in a safe place!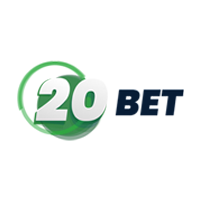 20Bet Casino
100% up to
€120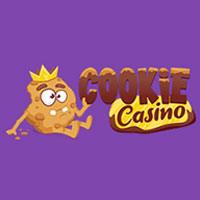 Cookie Casino
100% up to
€100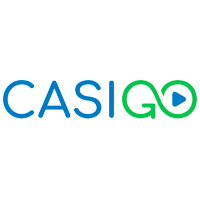 CasiGO
200% up to
€200
Gambling Commissions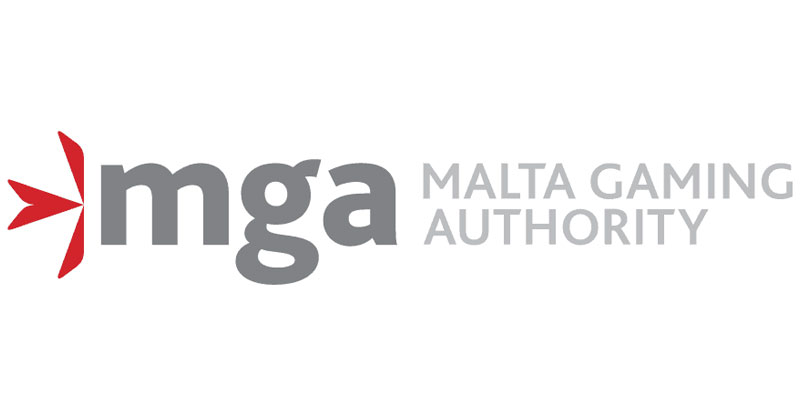 All online casinos need to have a valid license in order to operate legally. Some countries have their own gambling commission, like the Netherlands, Belgium and Greece. These licenses only count for the country from the Gambling Commission. There are also licenses that count for countries all over the world. These licenses mean that they can operate in multiple countries. They accept the following licenses.
Malta Gaming Authority – This is the most popular license. This gives players a pretty good protection from the online casinos.
UK Gambling Commission – A really strict gambling commission. Probably the best protection for online gamblers.
Curacao – Casinos can get this license pretty easily, so it protects you, but not as good as the licenses above.
Gibraltar – This is a small protection for our casino players. We don't recommend you playing at one of these online casinos.
Online casinos can have more than 1 license. It's a good sign if online casinos have more than just one license. It means they care about their players and want to keep them protected at all times!
Responsible Gaming
Responsible Gambling is one of the most important parts of an online casino. That's why a lot of Gambling Commissions have some pretty strict rules when it comes to Responsible Gaming. Most of the online casinos offer some Responsible Gaming tools. We believe that online casinos need these tools to offer a fair online gambling experience. We'll discuss the responsible gaming tools below for you. We always recommend using these tools to prevent a gambling addiction.
Set Limits
A player can decide if they want to set some limits or not. There are multiple limits you can set. All those limits will prevent you from getting an gambling addiction. Please check which limits you can set, because we think it's really important that you can play harmless at online casinos. You can find the following limits at online casinos:
Deposit Limit – This is the maximum amount of money you can deposit during a certain amount of time. You can set a limit for a day, week or month. It's up to you which of these works the best for you.
Loss Limit – A limit on the maximum amount of money you can lose during a period of time. This is most of the time also a period of a day, week or month.
Session Limit – This is another type of limit. If you think you're playing too long every day, than this is the perfect limit for you. You can set a limit on the maximum amount of minutes or hours you can play a day for example.
Balance Limit – You can set a maximum limit of the maximum amount of money you can have on your balance. When you reach this limit you automatically withdraw a part of your money.
Notifications
It's also possible to set some notifications. These notifications will keep you updated about your limits and your gaming behavior. The online casino will notify you for example every hour and will pop up with all the stats of the last hour. How much money you wagered and how much you won or lost.
Need a Bigger Break?
It's also possible to take a bigger break from gambling. If you feel like you're losing control over your gambling commission, I recommend you set these limits. At most online casinos this is called a Cooling-Off Period or Self-Exclusion Period. Both of these limits will freeze your account, so you can't log in anymore. You can't deposit any more money and you'll be excluded from all promotion materials.
A Cooling-Off Period and Self-Exclusion Period is not for a day. Most of the time it starts from a week up to a couple of years, so this is a really serious tool to use. But please use this tool if you don't want to play anymore!
Need Professional Help?
It could be hard to deal with gambling problems by yourself. That's why there are enough professional gambling organizations that will give you professional help. They are 24/7 available to help you, if you feel like you have a problem. These external organizations are anonymous, so you don't have to feel embarrassed to call these organizations. Keep in mind that these organizations are specialized in gambling problem, so use their knowledge if you need. You can contact the following professional organizations:

Latest News
Like we said before, the Live Casino Market is changing every minute of the day. We check all the latest and hottest news for you. You'll be the first to read it here! We're looking daily for the latest items to tell you about. Think about new bonuses or promotions. If we find an exclusive offer, we'll share it with you, but also Drops & Wins Promotions. If these are live we also tell you about it and let you know where to participate.
We'll also inform you about the newest online casinos that we add in our portfolio or new games that come online. We love to tell you more about the newest games. Live Casinos have close contact with the software providers, so we know exactly which games will come online and when.
Keep an eye on the News Page and you can find all the latest news!