One of the most popular games ever created by Evolution Gaming is Crazy Time. Crazy Time is a Wheel of Fortune game with 4 amazing Bonus Rounds. I think every player who ever played in an Online Live Casino opened Crazy Time and played a few rounds. Evolution wants to expand the success of Crazy Time with their complete new Game Show/ Slot, Crazy Coin Flip. This is the first Live Slot ever created! It's a slot game, but based on the Coin Flip bonus round. Want to know more about this exciting game?
In this review we're going to tell you everything we know about Crazy Coin Flip. The game is announced by Evolution Gaming to go live in 2022. When and how we don't know, but it's definitely interesting to read more about this game. We will share all the details we do know and how this game is played. You can find the following subjects in this review:
How to Play ?
Where to Play Crazy Coin Flip Live?
Evolution Gaming Roadmap 2022
Our Verdict
How to Play ? – Crazy Coin Flip Live
The first thing you should know is that this isn't a Live Game Show like any others. Crazy Coin Flip Live is a slot game, which is based on Coin Flip. But this game has a Live Bonus feature. Sounds crazy right? It's pretty easy to understand anyways. The base game works like a normal slot game. You keep spinning until you unlock the bonus round. With the base game you can win normal prizes, but you're looking for the exciting Bonus Game!
How to get into the bonus game? It's just as easy as other slots. If you manage to get 3 Scatters in a row you qualify for the bonus round. To get the maximum multiplier you have to top up the multipliers on both sides. You want a multiplier as high as possible on both sides of course.
After the Top Up game ends you go to the real bonus round. This is just like the Crazy Time Coin Flip. The coin has two sides, a blue and a red side. The side of the coin you see will be multiplied by the Scatter multiplier you've entered the bonus round with. As you can imagine this could end up to some pretty big multipliers!

Where to Play Crazy Coin Flip Live?
Crazy Coin Flip is not live yet, but we can't wait for it to be live. But when it becomes live it's important to know where you can play this game of course. Crazy Coin Flip is a game from Evolution Gaming, which means these games can be played at Evolution Live Casinos. Don't waste any time looking for these online casinos. We've selected the Best Live Casinos to join. At all these Live Casinos you can find the Evolution Gaming portfolio. So when Crazy Coin Flip becomes live, you're ready to go!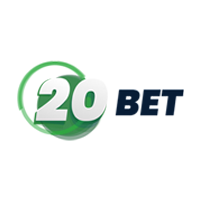 20Bet Casino
100% up to
€120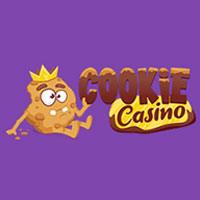 Cookie Casino
100% up to
€100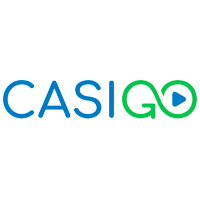 CasiGO
200% up to
€200
Evolution Gaming Roadmap 2022
Evolution Gaming announced Crazy Coin Flip in their Evolution Roadmap 2022 Presentation. Todd, the CEO of Evolution, told us they will come with some new Live Games in 2022. One of these games is Crazy Coin Flip, but we can expect a lot more new exciting games. You can find all the information in the article about the Evolution Gaming Roadmap 2022. Some of the games we can expect in 2022 are:
Strategy
We are not sure how this game works, so we can't tell you more about the winning strategy. There definitely will be a strategy that some players will use when Crazy Coin Flip is live. If this game goes live, we will try this game and tell you more about a possible strategy.
At most slots it's just spinning and winning and I believe that will be the same with this new game, because it's a Live Slot. Just keep hitting the reels and win together, I can't think of a better way to win money. You win all together or you lose all together, how amazing is that!?
Most of the times slot games are just about the value of the bet. Maybe this game is also about spinning and winning. We don't know yet. We hope it's more about strategy, but we have to wait for it.
Why Crazy Coin Flip?
I would be surprised if you're still wondering why you should play Crazy Coin Flip, but we love to tell you why. Crazy Coin Flip is based on the extremely popular Wheel of Fortune game Crazy Time. The reason why everybody loves Crazy Time is because of the 4 Bonus rounds (Cash Hunt, Pachinko, Crazy Time and Coin Flip). Because of the popularity of these bonus rounds Evolution Gaming created this brand new Live Slot.
This will be the first Live Slot on the Live Casino market right now. Evolution Gaming is the first one to introduce this type of game, which is no surprise for us. Evolution thinks that this new type of online gaming can be a great success for slot players that also like Live Games. The CEO of Evolution Gaming told us that if this becomes a success, we can expect more Live Slots in the future.
Imagine all the Crazy Time Bonus Rounds turn into Live Games. How cool is that!? I think Coin Flip is the least popular Bonus Round, so I think that Evolution Gaming should do very well if they turn the other bonus rounds into Live Games or Live Slots.
Our Verdict
Crazy Coin Flip can be the new game for those who love to spin the slots, but also want some Live action. We think that Evolution created this slot to convince the slot players to play more Live Casino games, which we completely understand. This game is something from both worlds mixed together.
I will definitely try this new Live Slot. It looks very entertaining and interactive. In the preview we saw multipliers that went up to 400x even 600x. This is much higher if we compare it with the bonus round at Crazy Time.
All in all I think we can expect a lot from Crazy Coin Flip. This game is the perfect combination between a slot and Live game. I think a lot of people will try it and once they hit a bonus round, they keep playing it. One lucky spin and the money will come to you!
Crazy Coin Flip Releasedate
Crazy Coin Flip is not live yet, but Evolution Gaming announced it in their yearly Roadmap reveal. Evolution is working really hard to complete the last parts of this new type of game. All we know is that this game will go live in 2022. I hope we can play this game as soon as possible. We really want to play this game and try to review it!
Here, at Live Casinos, you're the first to know when and where this game will go live. Keep an eye on our News Page and we're sure that you're the first one to read it here!
About Evolution Gaming
Evolution Gaming is without a doubt the biggest live casino software provider on the internet. They were there from the beginning and grew to an absolute giant in the live casino market. They invented a lot of game versions and transformed classic casino games into exciting new versions. All in all is Evolution the pioneer in the Live Casino market.
Evolution Gaming also was the first to develop a live game show. The first game show they've invented was Dream Catcher. A Wheel of Fortune game that was a huge success from the start! From that moment they start to develop much more Game Shows. And now they're the number 1 live casino software supplier on the internet. The amount of Game Shows that Evolution releases every year is huge. They're definitely the biggest one when it comes to Game Shows!
Also the classic tables are amazing. You can find an endless amount of live casino tables and they also develop Exclusieve Live Casino Tables for their partner, which is amazing. Online Casino who partnered up with Evolution Gaming can ask for Exclusive Tables and they will get a spot in one of their studios!
FAQ – Crazy Coin Flip
When will Crazy Coin Flip go Live?
Evolution Gaming aimed to go live in May 2022. We don't know the exact date yet, but when we do we will tell you right away. We hope that this game will go live as soon as possible!
What is the RTP of Crazy Coin Flip?
The exact RTP is not released yet, but if we look at other Game Shows from Evolution Gaming we can expect a RTP of 97%.
What's the highest multiplier you can get?
This can go ridiculously high! In the preview we saw multiplier of 40x that were multiplied by a 30x scatter. This means you can get a whooping 1.200x multiplier. Is this the limit? I don't think so, let's see what they can bring us!
How does the bonus round work?
The bonus round is pretty easy to understand. Everyone had done a coin toss in their lives. This is exactly what this is. You see a machine with a coin in it. The coin has a Red and Blue side. Both colors have their own multipliers. The side that face-up is the multiplier you can get.