Ezugi Live Casino Games 2023
Founded in 2013, Ezugi is an exclusive software developer of live casino games. This up-and-coming provider of live dealer games already earned quite a reputation in a highly competitive industry. And although the company is relatively young, they managed to establish themselves as a well-respected provider of innovative live dealer games.
Ezugi currently offers over 20 games streamed from 9 high quality studios, located in Costa Rica, Belgium, and Cambodia. Their game portfolio is now available at more than 100 gambling sites across the globe. And still counting. They operate from Tel Aviv with a gambling license issued by the Curacao eGaming Licensing Authority.
The thing that makes Ezugi different from other live casino developers is a number of new, innovative titles such as Live Lottery, Hybrid Blackjack, Live Keno and Wheel of Dice. In our opinion this separates Ezugi from live casino giant Evolution Gaming.
In this post you everything you need to know about Ezugi Live Casino. About their game portfolio, the best casinos to play Ezugi games, and high-tech features that has been introduced by this rapidly growing live casino game developer.
Top 10 Ezugi Gaming Casinos
Ezugi games are still quite exclusive. This means that the number of online casinos you'll find featuring them are quite limited. However, given the great game interfaces and gameplay, we expect casinos to pick up Ezugi games in the near future.
In the table above, you find our selection of the best Live Casinos to play Ezugi games. We created this list based on the number of available Ezugi games and the quality of the live casino itself. We also looked at the available bonuses, reliability, and customer service of the casinos.
Key benefits of Ezugi Live Casino games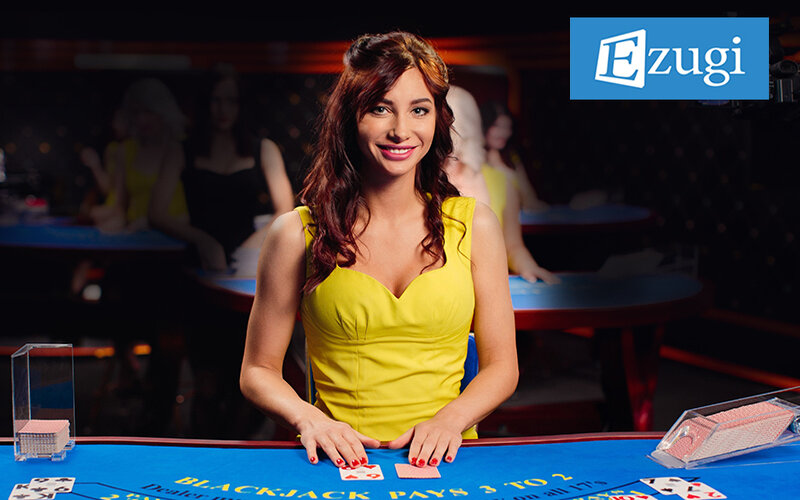 Ezugi is the only live casino software developer that mixes classic table games with lottery-style games such as Keno and Lottery.
The games have an intuitive, easy to use interface and gameplay for both players and casino operators.
Ezugi games are developed with cutting edge software with a strong focus on mobile friendliness and a smooth gambling experience.
They offer a wide range of games in 6 different languages.
Live Casino games offered by Ezugi
Ezugi Live Casino Gaming truly does have something for every gambler out there. With over 15 live casino games, there are more than enough options. Each game is loaded with premium features like superb graphics, HD audio, and customizable limits.
Ezugi's interface allows players to interact with the dealer and give the order for the players next move easily. A distinctive feature that Ezugi brings to the table is the ability to play more than one game at a time. So, you can be at multiple tables at a same time.
Players with a low-speed internet connection can downgrade the video quality or alternatively use Auto option to let the software customize it automatically. And the well-designed game lobby displays the available games, each with the picture and name of the dealer, table betting limits, results of the last round, and number of seats.
Ezugi's portfolio is both diverse and high in quality. And their games feature functionalities additional to the usual game history, live chat, audio and video controls. This is one of the rare developers to include the option of tipping the dealer to thank them for great service and performance.
Ezugi's game portfolio
Since Ezugi focused their development on creating live dealer games around 2012, they are now one of the most experienced live casino providers of the industry. This resulted in a wide range of high-quality live casino games. Currently, you can play any of the following titles at most of the Ezugi Live Casinos: 
Roulette
Baccarat
Casino Hold'em
3 Card Poker
Dragon Tiger
Keno
Lucky 7
Sic Bo
Teen Patti
Blackjack
Unlimited Blackjack
Andar Bahar
32 Cards Live
Live Bet on Numbers
Ezugi's portfolio is exceptionally diverse, and their games feature extra functionalities on top of to the usual ones. Like displaying the game history, live chat functionality, social tools, and HQ audio and video controls. And they are one of the few developers to include the option of tipping the dealer. This is a nice way to thank them for great service and performance.
We consider the quality of Ezugi games to be generally high. Several HQ cameras allow players to get a proper view of the cards and the wheel. The interface is extremely user-friendly, lagging is kept to the minimum, and the view of other tables in the background contributes to the authenticity of the gaming experience.
Furthermore, you find more detailed information about some exceptional Ezugi we all love at live-casinos.com. Please bear in mind that not every live display on the full range of Ezugi games. Some only offer the most popular or the land-based casino games.
Ezugi Live Blackjack games
At this moment, Ezugi offers 4 different variations of blackjack. This includes Unlimited Blackjack, Hybrid Blackjack, Classic Blackjack and Blackjack Bet Behind. They all have high-quality graphics, and fully customizable chips and limits to provide an excellent gaming experience for all low and high rolling players. Live Blackjack can be played from as low as €/$1 per hand up to €/$2000 or even more.
While playing Ezugi's Live Blackjack you can play blackjack in the same way as at land-based casinos. This means you can also double, split, purchase insurance or you can double when having 9, 10 or 11 with your starting cards. And during each round, you can also bet on side bets, including Perfect Pairs and 21+3 side bets. These side bets offer additional payouts for poker combinations such as pairs, streets, and flushes. Perfect for players who like to go for a big win, with odds up to 1:100.
Unlimited Blackjack is a variant that allows an infinite number of players playing simultaneously. And Hybrid Blackjack is a version that allows countless players seats at a table, with each hand being played by an RNG along with hands dealt by a real-life dealer.
And even though most of the audio comes from a live studio, it is still clear, and there isn't too much noise at all.
Interested in playing Ezugi Live Blackjack? Go ahead and try it at Jackpot City Live Casino.
Ezugi Live Roulette Games
Ezugi's Live Roulette is a European Roulette version, with a single zero and the house advantage of 2.7%. Multiple views of the Roulette table, delivered by 3 cameras instead of the usual 2, help to create an immersive gaming experience. And as you know from a Roulette game, you can bet on numbers and use the regular inside and outside bets as well as French bets. So, if you place a bet within the at Ezugi determined 30 seconds, you are in the game.
At most Ezugi Live Casinos, you can play roulette with limits ranging from €/$0,10 up to €/$2000 per round. Depending on the bet you place, you can win 35:1 for a straight-up win and 17:1 for a split win. And when you simply bet on a color or even/odd you will get 1:1. Other payouts and strategies are displayed in our general Live Roulette post.
On top of the Live Roulette version, Ezugi also features an Auto Roulette game. This version is available 24 hours a day from Ezugi's European studio. This game is played with a fully automated Roulette Wheel that spins quickly and accurately. You might miss out the Live Dealer, but it does run 24/7 and is 100% reliable.
Ezugi additionally offers Over-The-Top Roulette games streamed with HQ cameras from land-based gambling venues around the world, such as Royal, Portomaso and Oracle casinos.
Ezugi Live Keno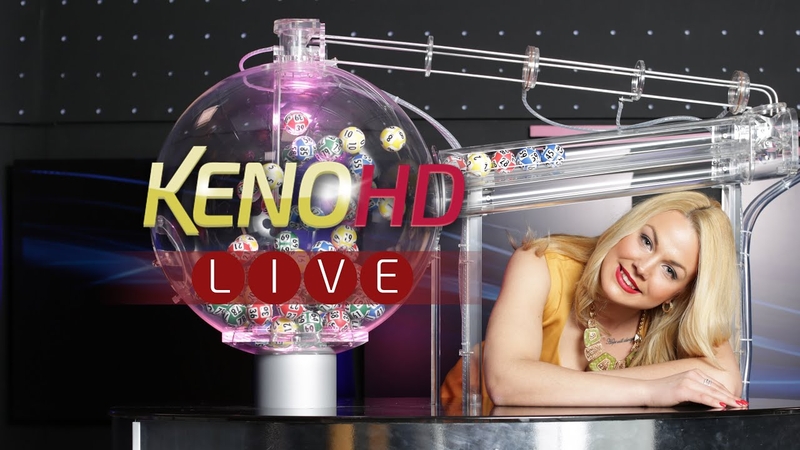 Live Keno is a lottery-style game. The game is built around drawing 20 balls out of the possible 80 available ones. Ezugi's version is one of our favorites and is being broadcasted from the Latvian Studio.
Before the round starts, players are placing bets with the help of a computer-generated list found at the bottom half of the screen. And players can bet on a single number all the way up to 8 balls, either choosing the numbers by themselves or using Auto Pick button.
The results will be displayed on the right until the beginning of the next round. Live Keno isn't a complex game, but it is thrilling. And the way it's presented by the live hosts from Ezugi, we consider it to be a fun game.
Ezugi Live Bet On Numbers
Bet On Numbers is another lottery type of game, but this one is streamed from the Baltic studio of Ezugi. The purpose of this game is to guess the right numbers, colors, and sum of numbers. Therefore, there a numerous of winning combinations available.
Every 4-6 minutes there is a real-time draw of 6 balls. Players can bet on 36 different number combinations by choosing 1, 2, 3 or 4 individual numbers, red or white color, and the sum of numbers.
The highest payout of 2000:1 is being submitted to the player that correctly guesses 4 out of 6 numbers drawn. And it is possible to purchase multiple tickets for the same draw, which increases your winning chances!
At Ezugi's Live Bet On Numbers, authenticity is achieved by numbered balls that are getting sucked out of a glass tool, instead of being chosen by an RNG. And also close-ups of all critical elements are being provided while the draw takes place.
Ezugi Live Baccarat
At this moment, Ezugi probably offers the most diverse range of Live Baccarat games. The standard version accepts unlimited number of players and features classic roadmaps and extra statistics. It also offers optional side bets such as Player and Banker Pair, Big, Small, Either Pair and Perfect Pair.
Another version of Baccarat of this reliable live casino developer is Knockout Baccarat. This comes with a collection of 7 separate side bets, including Winning Total. A side bet that pays between 2:1 and 7:1. And side bet Natural Win Player / Banker gives players a cash out of 4:1.
Baccarat Super 6 is a variation with slightly different payouts in comparison with the standard version. The addition of the Super 6 side bet delivers 12:1 for a bet on a winning Banker total of 6.
Baccarat Dragon Bonus is a standard Baccarat game with an optional Player and Banker bonus side bet. The side bet wins when the hand you bet on has a higher natural point count than the other hand. Or if the winning hand is at least 4 points higher than the losing hand.
Live Dragon Tiger basically is a 2-card Baccarat game where one card is drawn to the Dragon and one to the Tiger. This game features a total of 3 side bets: Odd/Even, Big/Small, and Suit.
The information above is to give you a quick overview of the different Ezugi Live Baccarat games and side bets you can choose from. If you want to play Live Dragon Tiger or maybe Baccarat Super 6, we advise to play at Spin Casino. This a Live Casino with a wide range of Ezugi games and a huge welcome bonus.
Ezugi Basic Information
Established: 2012
Studio Locations: Latvia, Costa Rica, Belgium
Languages offered: English, Turkish, Spanish
Game Selection: Roulette, Blackjack, Baccarat, Keno, Poker, Sic Bo, Lucky 7
Licenses: Curacao online gambling license
Best Casino: Casigo Casino
How does Ezugi compare to other Live Casino Software Providers?
Even though Ezugi gaming is not as popular as Evolution Gaming, they managed to create a reputation for themselves by providing superb live casino games. We all love to play Ezugi Live Casino games, because of the gameplay, reliability, game interface, and awesome side bets and features. They provide a nice, refreshing spirit to the live casino section. And even if they may not be seen in every popular online casino, they still manage to attract new casinos to their products.
In this next section, we'll take a brief look into how Ezugi's game offer compares to the portfolio of Evolution Gaming.
Ezugi Gaming vs Evolution Gaming
It's clear that some online casinos favor Evolution Gaming, even though both provide excellent live casino games. Some of them seem to favor quality over quantity, and the results speak for themselves as it seems to be working for both providers.
In fact, in 2018, Evolution Gaming acquired Ezugi. So, it's clear you can't go wrong with any of these two providers. Even though Evolution Gaming provides users with a range of options, Ezugi gaming comes as close as possible in providing a similar, yet unique live casino experience. The difference is all about the game details and small changes that Ezugi dares to integrate in their games.
Exclusive Ezugi features
As mentioned, Ezugi now has a serious focus on developing live casino games. It is great to see a late comer like Ezugi feature such a diverse portfolio, which in a lot of cases is superior to more experienced and larger competitors. However, their game portfolio includes many of the standard games.
They do offer some unique live casino games, which make them stand out from the crowd. And we can already give you the inside that a few additional games are on their way, including Caribbean Stud with a progressive jackpot and Texas Hold'em Bonus Poker.
Other than that, Ezugi's games come with unique functionalities, such as tipping the dealers and social tools. And we also experienced extra features like the above-mentioned Roulette side bets. On the other hand, we do feel that the streaming and dealer quality isn't always consistent or at the level of Evolution Gaming.